Mutant yellow kitty hypnotised me with his googly eyes and made me take him home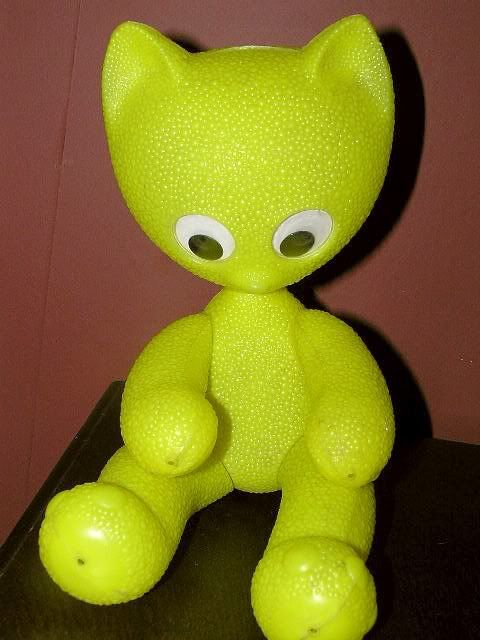 ...but I managed to resist these horrors.This mutant cat smiled enticingly at me with her little humanoid lips and slanting eyes, but was somehow more resistible than evil-eyed plastic kitteh. I don't know why she has flowers growing out of her rear either.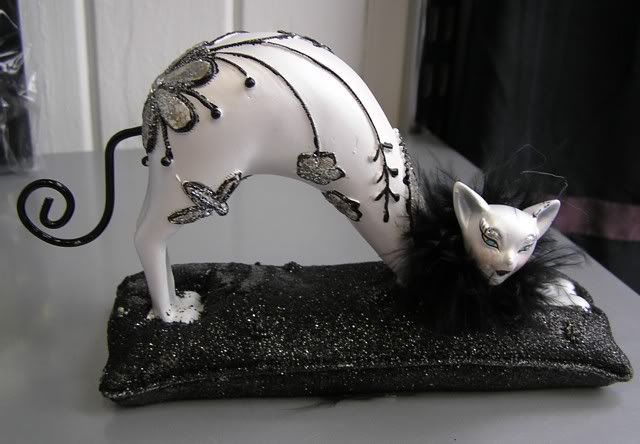 A family of hand-crafted hedgehog heads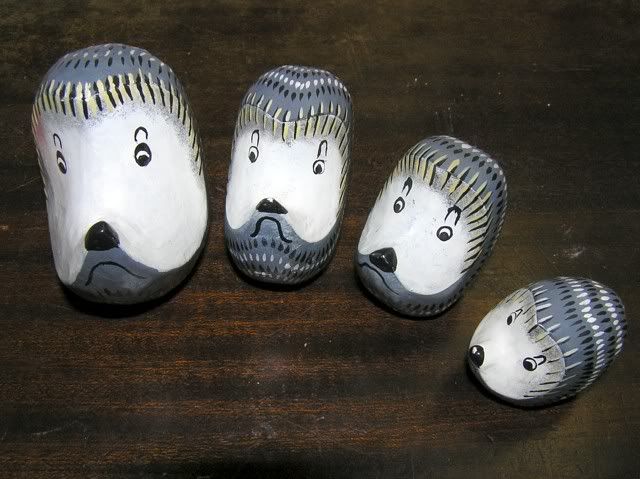 Fugly peasant woman does not appreciate Angel's musical talents.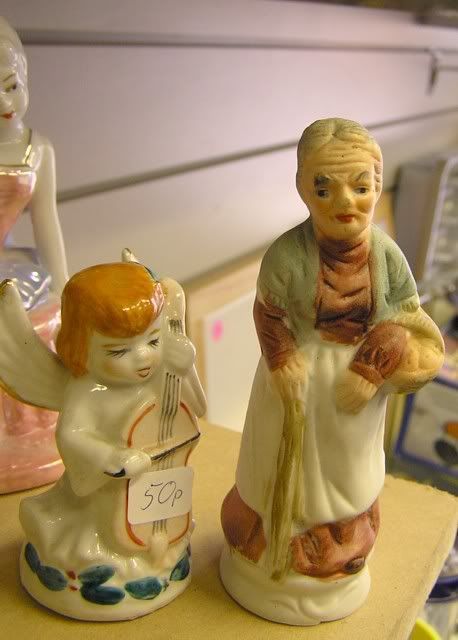 The inevitable shellcraft



equally inevitable clown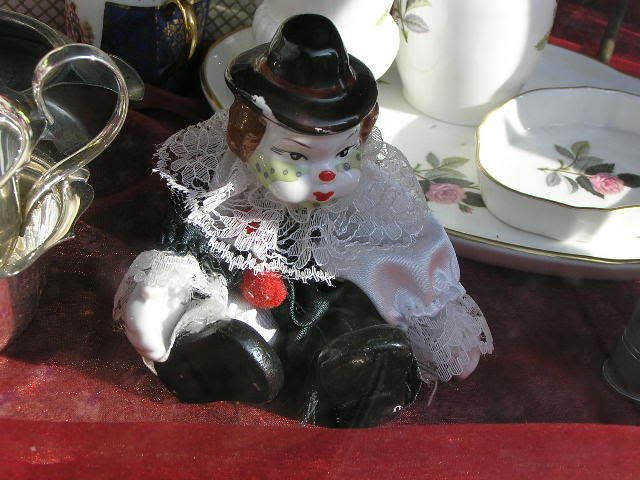 and even a disturbing clown and bad shell art together!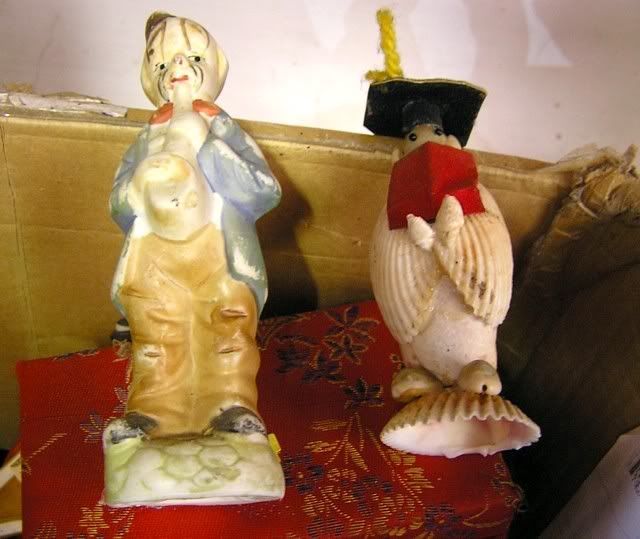 If I had a big papier mache sun like this, I'd hide it behind a clothes rail too.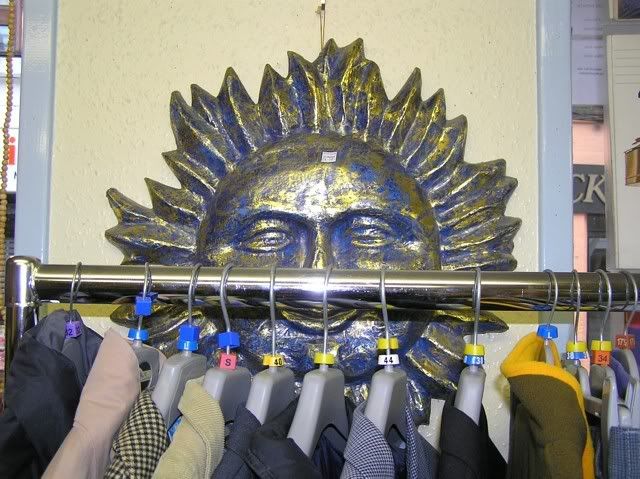 Demonic koala and sad panda are both made of real fur.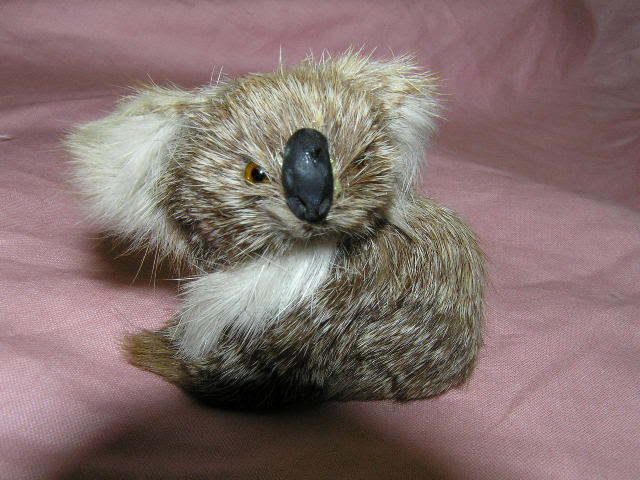 Creepy doll was carefully positioned in the window to look sideways at innocent passing shoppers.



And finally, a comforting thought for the day.